Company Profile
Alliance Global, Inc. (AGI) is one of the Philippines' largest and fastest growing conglomorates. Its major business segments include Megaworld Corporation, Empire East Landholdings Inc., Global Estate Resorts, Inc., Travellers International Hotel Group, Richmonde Hotel Group International Limited, Golden Arches Development Corporation, Emperador Distillers Inc., and Suntrust Properties Incorporated, among others. These established companies
known for their dedication in delivering products and services that meet the quality standards of local and international markets, continue their efforts to move forward through the launch of various revolutionary projects and innovative products and services.

Since SPI's inception on November 14, 1997, it has been trailblazing the path in providing affordable homes and master planned township developments, as manifested in its numerous self-sustaining residential communities in Cavite, Laguna and soon in other parts of the country as well as condominium developments in Manila, Mandaluyong, Pasig and Quezon City. SPI continues to make great strides in combining ingenious designs and space-saving and functionality features while at the same time delivering high standards of comfort and style at affordable costs to Filipino families - keeping true to its motto "The happiest days of your life begin here" and making it as today's developer of choice.

Following its mother company's successful township developments including Eastwood City in Quezon City, Newport City
in Pasay City, City Place in Binondo, Manila, McKinley Hill and Forbes Town Center both in Fort Bonifacio, Taguig City, SPI launches the SUNTRUST ECOTOWN-TANZA ("SET"), managed and developed by SUNTRUST ECOTOWN DEVELOPERS INC. ("SEDI"), a wholly owned subsidiary of SPI.

SET's initial phase spans 111.4 hectares of spacious Eco-friendly Industrial Township Development. The project offers 107 prime industrial lots with a minimum size of 5,000 square meters and 22 commercial lots ready for occupancy with
a minimum size of 600 square meters. SET's industrial zone iscomplemented with modern amenities and various recreational offerings that will ensure tenant locators and their employees leisure and comfort everyday in a well-
designed, well-connected community. These include beautiful yet affordable homes, accessible and well-equipped offices, generous open spaces and parks, unique amenities including mini golf driving range, putting green, swimming pool, school, shopping mall, hotel and restaurants. Meanwhile, as part of its eco-friendly orientation, SET prioritizes the effective and sustainable use of renewable resources and proper management of the environment.

SET is duly-registered with the Philippine Economic Zone Authority ("PEZA") and is a member of good standing of the Philippine Industrial Estates Association ("PHILEA"). Locators are therefore ensured to enjoy incentives including income tax holiday, exemptions from national and local taxes and tax credit among many others. It should also be noted that in setting up their business in Cavite, locators have the advantage of strategic location, accessibility, good climate, ideal peace and order situation, continuous development plans and bountiful and competent human resource pool.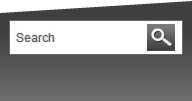 Certificates
Benefits
Amenities
Forms
Fast Facts