Suntrust Ecotown Developers, Inc. is the developer of Suntrust Ecotown Tanza, initially a 160-hectare property in Tanza, Cavite. The project will be an environment friendly Ecozone Township integrating residential, commercial, institutional development within or adjoining the light-medium industrial zone. The entire township project is intended to cover
a total land area of around 350 hectares. The industrial zone which will initially cover 111 hectares is duly-
registered with the Philippine Economic Zone Authority pursuant to Presidential Proclamation No. 226.

Our company, Suntrust Ecotown Developers, Inc ("SEDI") Properties, Inc. ("SPI"), is wholly owned by Suntrust Properties, Inc. ("SPI"). SPI is under the umbrella of publicly listed Alliance Global Inc. ("AGI"). AGI owns Megaworld Corporation ("Megaworld") which, in turn, wholly owns SPI. Megaworld, likewise, is publicly listed and the group is the leading real estate team in the Philippines. AGI and Megaworld are led by their Chairman, Mr. Andrew L. Tan, who sits concurrently
as Chairman of SPI's Executive Board together with Megaworld's SEVP and Chief Operating Officer, Ms. Lourdes
G. Clemente, who sits as SPI's Vice-Chairman. SPI is headed by its President, Atty. Harrison M. Paltongan.

Suntrust Ecotown Tanza is envisioned to be another "live-work-play-learn-shop" community just like the pioneering township projects of AGI and Megaworld such as Eastwood City in Quezon City, Resorts World in Paranaque City,
McKinley Town Center and Forbes Town Center both in Fort Bonifacio, Taguig City. The township project will feature, among others, an industrial zone complemented by beautiful yet affordable homes, offices, generous open spaces and parks including golf driving range, schools, shopping mall, hotel, and restaurants.
The Project

Features and Amenities
l
Driving range

l
Mini golf course

l
Putting greens

l
Swimming pool

l
Jogging path

l
Basketball court

l
Badminton court

l
Park
Modern amenities and facilities complete the
master-planned layout of Suntrust Ecotown. Tenant-locators and their employees are guaranteed leisure and comfort every day in the well-designed, well-connected community
l
Philippine Economic Zone Authority (PEZA)
office

l
Customs office

l
Administration office

l
Fire station

l
Chapel

l
Hotel

l
Shuttle service

l
E-vehicle

l
Parking for container vans

l
Guardhouse
As part of its eco-friendly orientation, the project prioritizes the effective use of land, sustainable use
of renewable resources and proper management of the environment.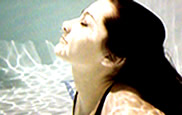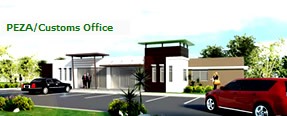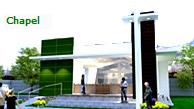 The township's 24/7 setting is supported by round
the-clock security and transport services, letting
tenant-locators enjoy the utmost convenience.
A wide array of recreational amenities gives the community a sense of place and makes the Suntrust Ecotown experience even more vibrant.
Recreational
Offerings
Community
Offerings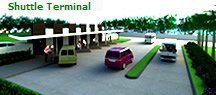 Benefits
l
Income Tax Holidays (for 4 years to a maximum of 8 years)

l
After the lapse of ITH, exemption from national and local taxes; in lieu thereof, special 5% tax rate on gross
income

l
Duty-free importation of capital equipment, spare parts, materials and supplies

l
Exemption from wharfage dues, export tax impost or fees

l
Tax credit on domestic capital equipment

l
Additional deduction for training expenses (labor and management)

l
Additional deduction for labor expense (50% of wages corresponding to increment in number of direct labor
subject to certain conditions

l
Permanent resident status for foreign investors and immediate members of their families

l
Employment of foreign nationals

l
Exemption from SGS inspection

l
Electronic import permit system

l
Simplified import-export procedures

l
No red tape, only red-carpet treatment

l
One-stop shop

l
Nonstop shop - round-the-clock world-class service
Project Photos
Suntrust Ecotown Developers Inc. © 2014 All Rights Reserved